Browsing all articles tagged with Fasco Motors | Fasco Motors
During the harsh winters, your home's furnace creates an idyllic escape from the cold weather and allows your family to relax in comfort. However, when things go wrong with your furnace, you must fix the appliance quickly to keep the cold at bay. While many things can go wrong with a furnace, the motor tends to suffer the most malfunctions and breakdowns. What is it about the furnace motor that makes it such an integral aspect of the HVAC system?

A Look At Furnace Motors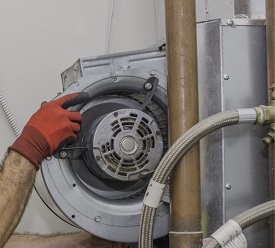 Furnace motors, or blower motors, are the heart of a home or office's HVAC system. Two kinds of furnace motors can be installed into a system – direct drive motor or belt drive motor. When properly maintained, these highly efficient motors have a lifespan of about 20 years. And, regardless of what motor you have, it will be attached to a blower. What is the difference between these motors?
– Direct Drive Motors – This motor type will connect to the blower wheel, ensuring air circulates throughout the system. Residential homes tend to use direct-drive motors.
– Belt Drive Motors – This motor type connects a fan pulley to a belt. Commercial and industrial buildings are often installed with belt drive motors.
3 Reasons A Furnace Motor Stops Working
It's crucial that your home's furnace is properly maintained annually. If your home is susceptible to dust build-up, it would be wise to clean the furnace before the start of every cold season. Besides excess moisture and overheating, there are three major reasons a motor in the furnace quits working. They are:

Dirty Filters – A filter is designed to catch contaminants, such as pet dander, dust and dirt, floating in the air. When the filter is working correctly, the motor won't become clogged. When it's not, the motor can become clogged, leading to the motor overheating. When a motor is constantly overheating, it will eventually break down. Special note: Washing a filter will only do more harm than good, so avoid doing so.
Dirty Ducts – Your HVAC system is more than just a furnace; it's also got air conditioning and ventilation parts. When dander, dust and dirt fill the ducts, it can affect the overall system. Make sure to call in a professional duct cleaning service to clear them out.
Dripping Water – Your furnace motor is susceptible to water dripping – no matter where this water is coming from. Make sure to repair water leaks as soon as you notice them.
What Can You Do To Avoid Costly Furnace Motor Repairs
Give Your Furnace Motor A Break
No matter what kind of machine you are constantly using, the motor is running continuously. Without a break, the stress on the smaller mechanical parts – wire, bolts and bearings – will eventually deteriorate and break. It's imperative to give the system a break from time to time. You can do this by ensuring the thermostat is set to Auto (not On) so it shuts off when it reaches the temperature you have set.
Replace The Filter
When it gets colder, it's not uncommon for a homeowner to set the HVAC furnace system to run every day. As such, it's not a bad idea to change the filter out once a month. The filter can be changed less often (every three months) when it's warmer.

Clean The Ducts
There are so many contaminants that can become lodged in the ducts. And, no matter how hard you try to minimize them, the ducts will become dirty and could damage the furnace system. Be sure to clean the ducts annually to reduce this possibility.
Regular Inspections
Hire a professional furnace inspector to look over your home's system. This person should advise you on the minor issues and correction steps to avoid costly major repairs. The goal is to eliminate the chance of breakdowns and other malfunctions.

Fasco Motors is a renowned name in the industry for manufacturing and delivering a complete line of high quality custom fractional horsepower AC motors and blowers to their customers for the last 100 years. Their diverse and superior motors power a wide range of products that are currently available in the market. Known for providing excellent customer service and the highest quality products at a competitive price, Fasco Motors have made a global presence through their innovative range of products that exceed customer expectations.
The applications for Fasco Motors quality products are nearly never-ending. They manufacture a lot of their motors, blowers and actuators, particularly for Original Equipment Manufacturers (OEM). Hence you need to buy these products only from their trusted distributors. You can easily find any Fasco product at homes, office or anywhere that power and run different appliance and machinery. Their motors, blowers and actuators power different appliances like your room AC, ceiling fan, treadmill, gas fireplace, kitchen vent hood, garden tractor, air cleaner, ice maker, pool cover, satellite dish to wheelchair, humidifier, dehumidifier, air compressor, healthcare bed, industrial vacuum, etc. In fact, irrespective of where you are, a Fasco product is able to power and run the applicable appliance or machinery easily.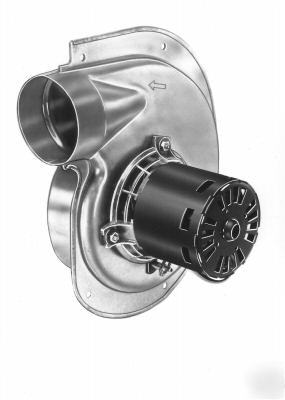 Fasco Motors powers and empowers its customers through innovation. They offer a number of customized, high-quality products at a very competitive price and also that is applicable for a range of applications. Their innovation is particularly demonstrated and clearly visible in their business sections like the Residential and Commercial and Asia-Pacific facilities.
With their solid and first-rate engineering standing and established brand appreciation, their blowers, 38-48 frame motors and 3.3" motors are used in a number of residential and commercial applications world-over. To ascertain that their products meet evolving marketing trends and advanced knowledge and technology, Fasco Motors maintains good relations with some of the prominent names in the HVAC, pumping and ventilation industries. In fact, Fasco relentlessly presents their customers with new, innovative and superior products to meet the ever-changing residential and commercial requirements. In the coming years, Fasco also plans to launch their next-generation blowers targeted for the HAC industry and a range of variable speed products.
Their innovation in the business segments in Asia-Pacific have also evolved considerably. With their facilities in Thailand and Australia, Fasco Motors have extended their high capabilities to serve global customers in the HVAC, appliance, pool and other commercial market. Customers in the Asia-Pacific region can now receive local technical and manufacturing service and support on motors, pumps and fans. They also export their products to many developing markets in Africa, Asia and the Middle East.
With increasing presence in the Asia-Pacific region, Fasco Motors customers can expect some fresh, initiatives from their Asia Pacific engineers, like new dryer motors, exhaust fans, dishwater pumps, and other products for HAC applications and other products.
In fact, with very qualified and capable engineers and technicians throughout their domestic and international facilities, Fasco Motors guarantees to serve their customers world-over with comprehensively designed, safe and highly advanced products that meet  international standards and expectations.