Browsing all articles tagged with Engineers | Fasco Motors
Fasco Motors is a renowned name in the industry for manufacturing and delivering a complete line of high quality custom fractional horsepower AC motors and blowers to their customers for the last 100 years. Their diverse and superior motors power a wide range of products that are currently available in the market. Known for providing excellent customer service and the highest quality products at a competitive price, Fasco Motors have made a global presence through their innovative range of products that exceed customer expectations.
The applications for Fasco Motors quality products are nearly never-ending. They manufacture a lot of their motors, blowers and actuators, particularly for Original Equipment Manufacturers (OEM). Hence you need to buy these products only from their trusted distributors. You can easily find any Fasco product at homes, office or anywhere that power and run different appliance and machinery. Their motors, blowers and actuators power different appliances like your room AC, ceiling fan, treadmill, gas fireplace, kitchen vent hood, garden tractor, air cleaner, ice maker, pool cover, satellite dish to wheelchair, humidifier, dehumidifier, air compressor, healthcare bed, industrial vacuum, etc. In fact, irrespective of where you are, a Fasco product is able to power and run the applicable appliance or machinery easily.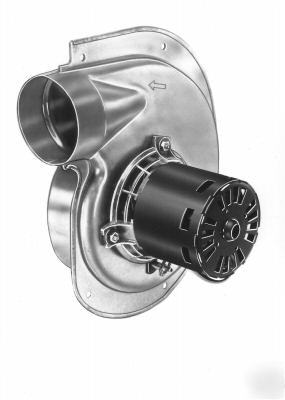 Fasco Motors powers and empowers its customers through innovation. They offer a number of customized, high-quality products at a very competitive price and also that is applicable for a range of applications. Their innovation is particularly demonstrated and clearly visible in their business sections like the Residential and Commercial and Asia-Pacific facilities.
With their solid and first-rate engineering standing and established brand appreciation, their blowers, 38-48 frame motors and 3.3" motors are used in a number of residential and commercial applications world-over. To ascertain that their products meet evolving marketing trends and advanced knowledge and technology, Fasco Motors maintains good relations with some of the prominent names in the HVAC, pumping and ventilation industries. In fact, Fasco relentlessly presents their customers with new, innovative and superior products to meet the ever-changing residential and commercial requirements. In the coming years, Fasco also plans to launch their next-generation blowers targeted for the HAC industry and a range of variable speed products.
Their innovation in the business segments in Asia-Pacific have also evolved considerably. With their facilities in Thailand and Australia, Fasco Motors have extended their high capabilities to serve global customers in the HVAC, appliance, pool and other commercial market. Customers in the Asia-Pacific region can now receive local technical and manufacturing service and support on motors, pumps and fans. They also export their products to many developing markets in Africa, Asia and the Middle East.
With increasing presence in the Asia-Pacific region, Fasco Motors customers can expect some fresh, initiatives from their Asia Pacific engineers, like new dryer motors, exhaust fans, dishwater pumps, and other products for HAC applications and other products.
In fact, with very qualified and capable engineers and technicians throughout their domestic and international facilities, Fasco Motors guarantees to serve their customers world-over with comprehensively designed, safe and highly advanced products that meet  international standards and expectations.