Fasco Motors
Fasco Motors is a renowned name in designing and manufacturing AC motors and blowers for the last 100 years. Their custom fractional horsepower motors powers a wide range of products in the market. Highest quality product, excellent customer service and global presence are what Fasco Motors have always endeavoured for. Their continuous zeal to develop and present products that meet the needs of their clients and the fluctuating market trend, is a demonstration of their intention to serve their clients in the best possible way.
The team working for Fasco Motors includes experienced and skilled people who contribute towards making the highest quality products to their customers. The Engineering Department at Fasco Motors in particular have the most experienced and creative designers who build value-added and inventive custom solutions. Each of the engineers working for them is thoroughly knowledgeable, highly qualified and fully capable of understanding the requirements of the customers and working in collaboration to create suitable solutions.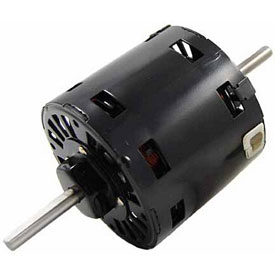 There are over a hundred technicians and engineers working for Fasco Motors throughout their domestic and international facilities. All these tremendously skilled people are dedicated to all-inclusive design support and rapid prototyping. Their progressive team also delivers customer-centred testing which is also inclusive of designing and testing of motor, analysis of vibration, audio evaluation and analysis and gas appliance efficiency and testing of emissions. Their full-service design, testing and development team have improved their capability to serve and provide their customers with superior products and help them achieve their aim of becoming one of the prominent customer designers of fractional horse power motors and blowers.
Their products like the C Frame Motors, axial fan, round motor, 7 series pool and span motors 'Aquadrive', heavy duty 48 and 56 frame multipurpose motors, fan decks (AC) blowers, motors for ventilation products and three phase industrial motors, have been designed in accordance with  Six Sigma design. For keeping up and maintaining the standards of their products, Six Sigma design has been integrated at all of Fasco's manufacturing facilities. Their well-organized methodology concentrates on lean manufacturing and builds enterprises that drive process developments in all their engineering plants. Consolidation of resource and standardization of products permit them to create only high-quality products in the best and most effectual way. This allows them to forward the best quality products to their customers at an affordable price range.
In addition to their very quality engineers and technicians, Fasco employs over five thousand dedicated and skilled employees in different manufacturing locations across the world. In addition to their manufacturing facilities, Fasco Motors has sales presence across North America, Europe and Asia Pacific. The local representatives in each of these locations ensure that their customers are provided with necessary customer service and support when needed.
With the overall worldwide annual turnover of Fasco Motors group surpassing 300 million dollars, it can be safely stated that they have understood their customers and their needs very well. They in turn promise their customers to provide with unmatched standard and level of service that would exceed their expectations every time.